Corporate Events At MeadowView
MeadowView is not just for weddings, and we are one of the Charlotte area's best venues for corporate events. We have the right space and amenities to suite any type of business function you're looking to hold. We are equipped with a stage and audio visual system to handle your needs.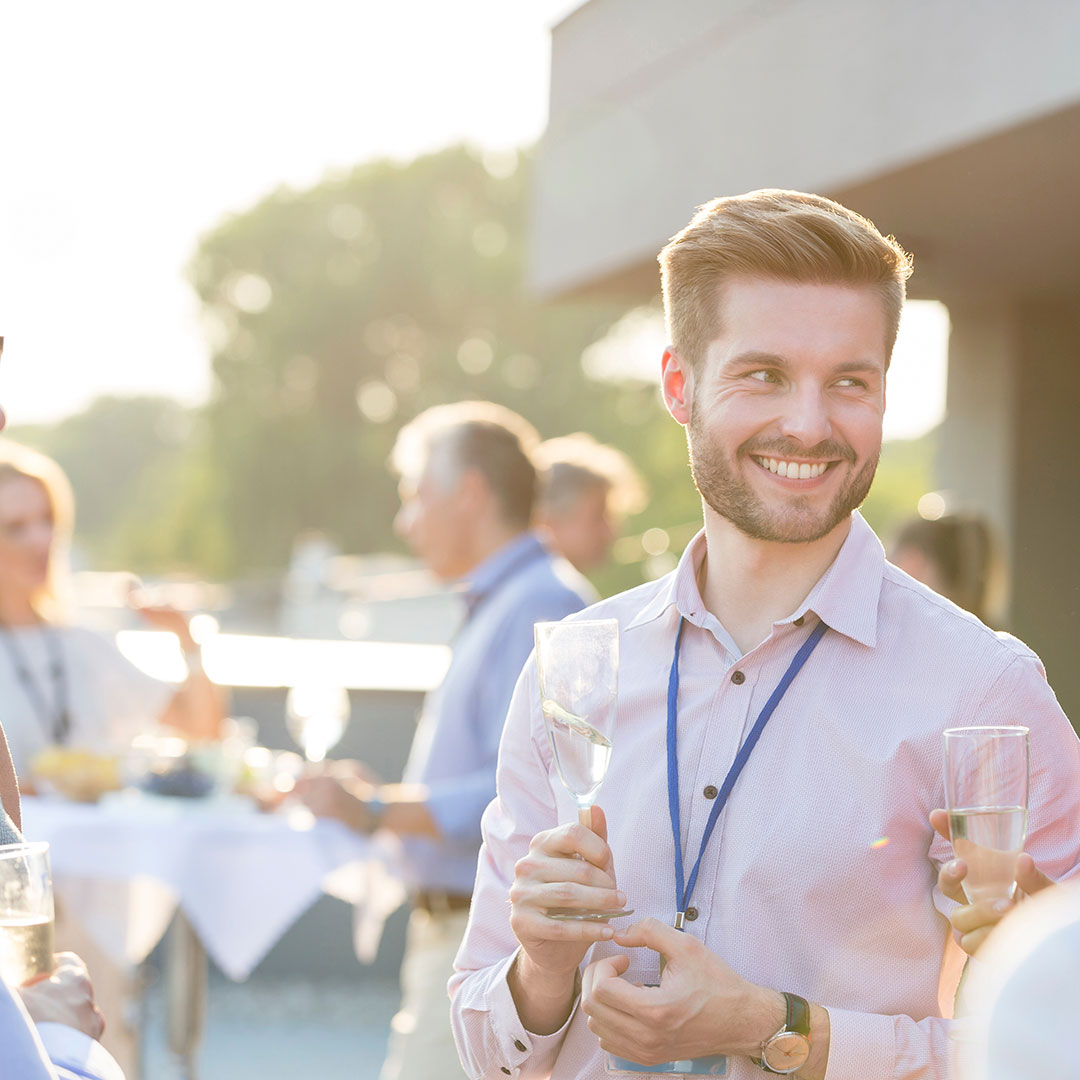 Perfect for Every Event Type
Create A Memorable Corporate Event For Your Entire Team
Our brand new event hall and stunning porches and grounds create the perfect setting for your next business event. MeadowView is perfect for:
Corporate Events
Business Meetings
Company Parties
Holiday Parties
Team Building
Trainings
Luncheons
All Of The Amenities You Need
Make Your event a success
MeadowView's has ample indoor and outdoor space and can configure the room to your needs. Our brand new, 9,000 square foot event hall features beautiful finishes and all the high end touches for your day, including AV systems, 80 inch flat screen TV's, concert-hall quality acoustics, a stage for presentations, a food and beverage prep area, and spacious men's and women's restrooms. We provide tables and chairs included with your rental, and will arrange the room to your specifications. Additionally, expand your event beyond our indoor space on to the sprawling covered porches and extensive grounds, perfect for socializing, games, and other team building activities. MeadowView's picturesque setting is the perfect backdrop to create a memorable event that is anything but ordinary for your team.
Pricing for your event will be determined based on day of the week, number of guests, and how many hours you're renting for. We're flexible and communicative, and our team will work closely with you to make your day run smoothly.
Ready to Book Your Event?