About MeadowView
MeadowView is a premier wedding and event venue located in McConnells, South Carolina. MeadowView is situated atop 50 acres of an expansive meadow, providing the perfect country backdrop for a myriad of events including weddings, corporate events, and other special events. As you drive down Garvin Road lined with four board post fencing and oak trees, you will be in awe of the sweeping expanse of peaceful rolling fields and transported to the spellbinding grandeur of this country setting. MeadowView also features a brand new 9,000 square foot event hall, fully climate-controlled, allowing us to be open year-round. MeadowView truly offers the best of both worlds, by providing a high-end building with banquet hall amenities in a 360 degree panoramic setting similar to what you'd experience at a barn wedding.
MeadowView is York County's newest event venue, conveniently located near Rock Hill, Fort Mill, Charlotte, and beyond. We are nestled in the charming town of McConnells, right near historic Brattonsville and the Draper Sunflower Fields. MeadowView is within 15 minutes from downtown Rock Hill, York, and Clover, 30 minutes from Fort Mill and Tega Cay, 45 minutes from uptown Charlotte, and within 1 hour of Huntersville, NC and Columbia, SC. You'll feel like you're away from the hustle and bustle in your own private oasis, all while being remarkably close to major towns and hotel options.

Our Mission
At MeadowView, we pride ourselves on quality, guest experience, and customer service. We are a hands-on, family owned and operated event venue. We strive to offer a quality product at a competitive price. We believe in being responsive and timely in communicating with our customers, and we are passionate about delivering an exceptional experience from start to finish.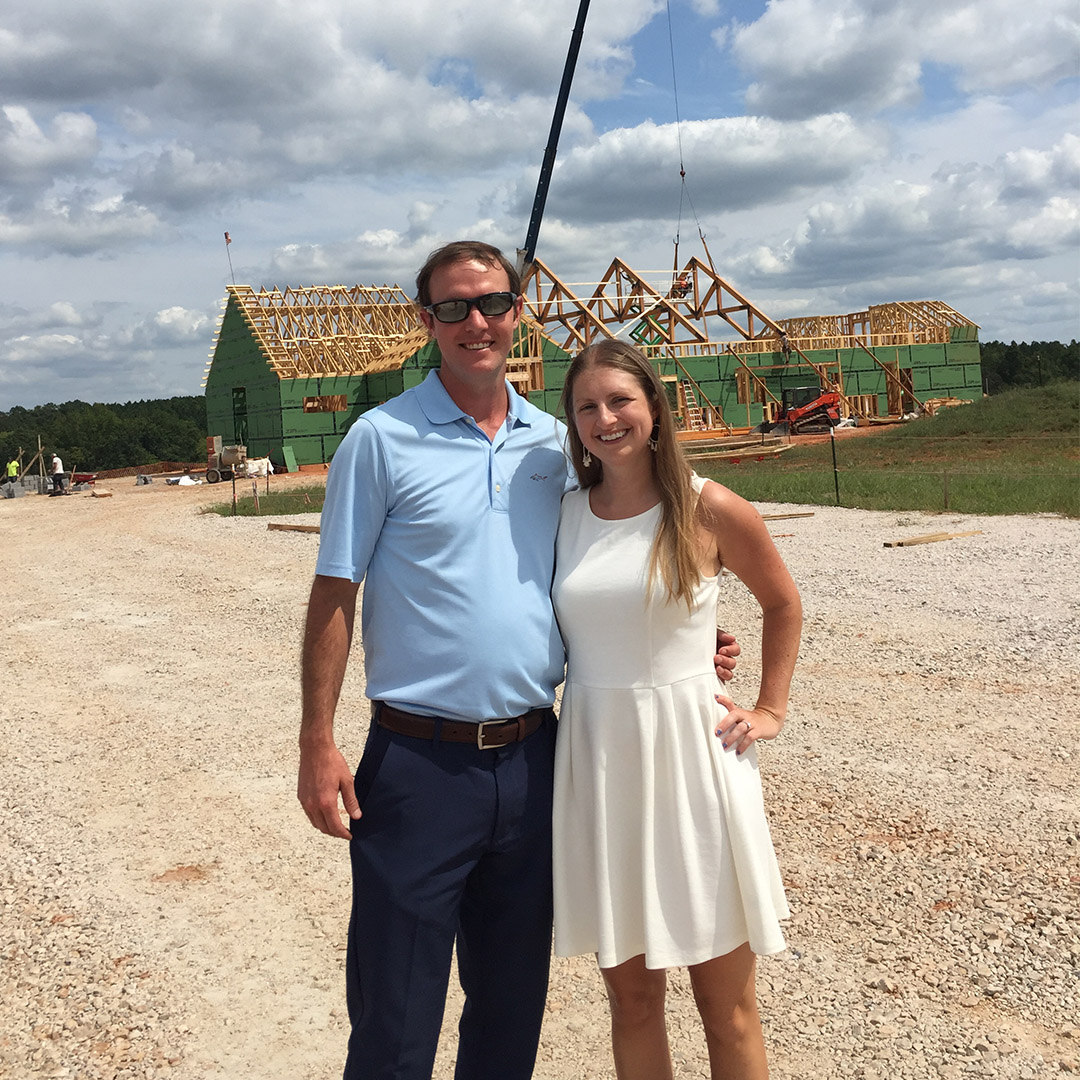 Meet the Owners
Husband and wife team, Benji and Ali, are the proud owners of MeadowView. We came across this idea when we began searching for an affordable wedding location shortly after we were engaged in 2017. We were finding venues either had a great location but no amenities (i.e. a non-climate controlled barn in a gorgeous setting), or a great banquet hall with amenities but no privacy or curb appeal. We realized that there were very few event venues in the greater Charlotte area that incorporated the best of both.
After we got married, we were on a mission to create a wedding venue that checked all the boxes, and we searched for a year to find the perfect location. As soon as we drove down Garvin Road, we knew we had found the perfect location.
Another important factor to us when we were getting married was the flexibility to choose vendors that fit our needs and our price point. It is for that reason that we offer a flexible vendor policy at MeadowView, allowing you to select the right vendors for your event. This gives you the ability to control costs and customize your event to your liking. We are here to help provide recommendations and can also provide package options for groups wanting assistance with vendor coordination.
Finally, we were passionate about constructing a building and an outdoor area that is beautiful in its own right. You are welcome to go as over the top as you like with décor, but if you choose to keep things simple, our building and landscaped grounds are beautiful enough to stand on their own as the perfect backdrop to your event. With MeadowView, there is no need to feel like you need to spend a fortune on decorations and floral arrangements. We are confident our building and our property is in a league of it's own, which is after all, what you deserve for your big day.